Catadel
Update v0.2.169: Bug fixes
---
Hi everyone,
I'm working on Level 2 and the mechanics that will be introduced in that. It should be ready by next week. Here's a sneak peak at the farmer.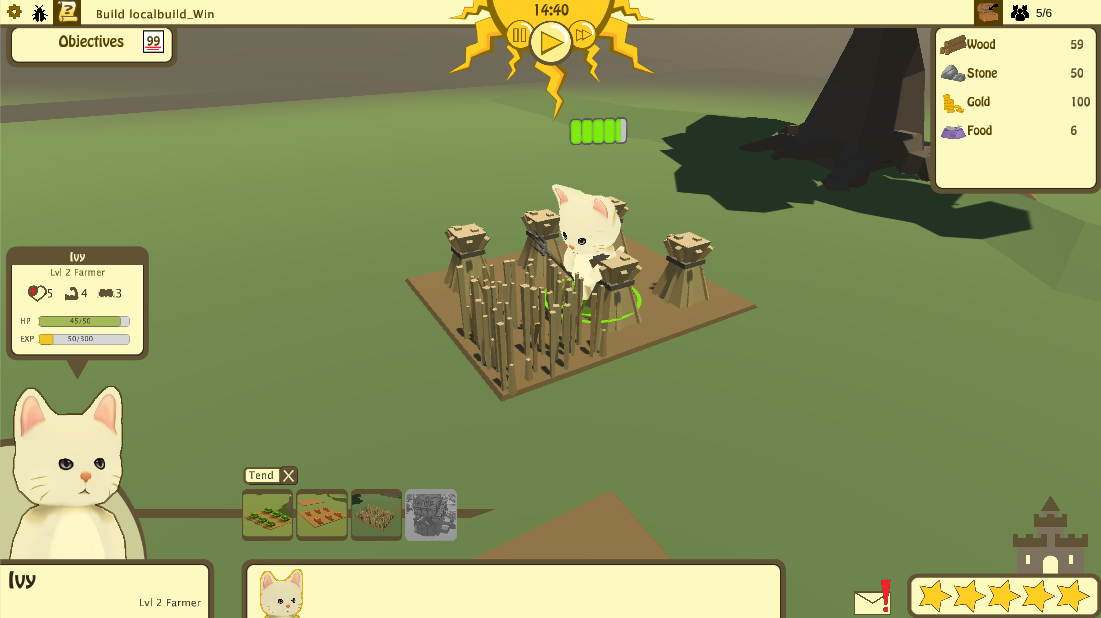 In the meantime, here are some bug fixes that I wanted to get out:
Fix for error when trying to submit bugs
Fix for goblins not having names in their tooltips
Buildings now give back resources when you remove them after building them. (there's a bug where you don't get resources back if you remove them when they aren't built)
Fix for menu not showing up when there are multiple actions available on an object.
The Simple Cottage is now more rectangular shaped, which gives it more room inside.
P.S. There's a bug where sometimes if you start level 1, Leandra and Tommath are some other random cats instead. I've seen this happen exactly once. If you see this happen, please let me know in the comments.
Thank you for playing!
Files
catadel-osx-universal-latest.zip
145 MB
Version 0.2.169
Aug 11, 2018
catadel-win32-latest.zip
122 MB
Version 0.2.169
Aug 11, 2018