Catadel
Catadel Closed Alpha Starts!
---
Hi everyone!
We've been quiet for awhile, but now we have good news! The Catadel Closed Alpha is finally starting!
The Catadel itch page has been updated with all the new screenshots and art.
For a quick look at what's new in the game, check out the patch notes here: https://www.catadel.com/2019/08/16/patch-notes-v0-7-r4/
The demo here at itch will stay at version 0.6, but know that the game's development is continuing! If you would like to get access to the closed Alpha, you can subscribe to the newsletter at https://www.catadel.com/newsletter/ and we'll send out another wave of invites when we're ready.
Catadel is also going to be at PAX West! Check us out in the indie megabooth's minibooth section.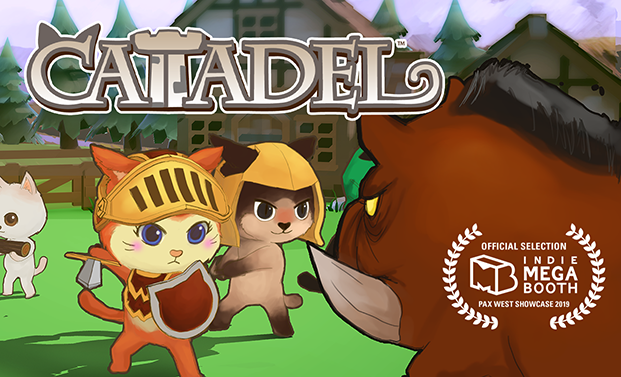 Thank you everyone for supporting Catadel thus far! We couldn't have done this without all of you!

Comments
Log in with itch.io to leave a comment.
Is the Discord linked in one of the newsletters? I can't seem to find it!
I can send out a new one tomorrow. I guess they're probably categorized as "promotional" in some inboxes and hidden that way :(
I've been writing updates, just not here on itch. There's a website and a mailing list now where I send out updates. I didn't know if people on itch even got notified about the posts XD