Catadel
Update 0.2.121 Out! New UI
---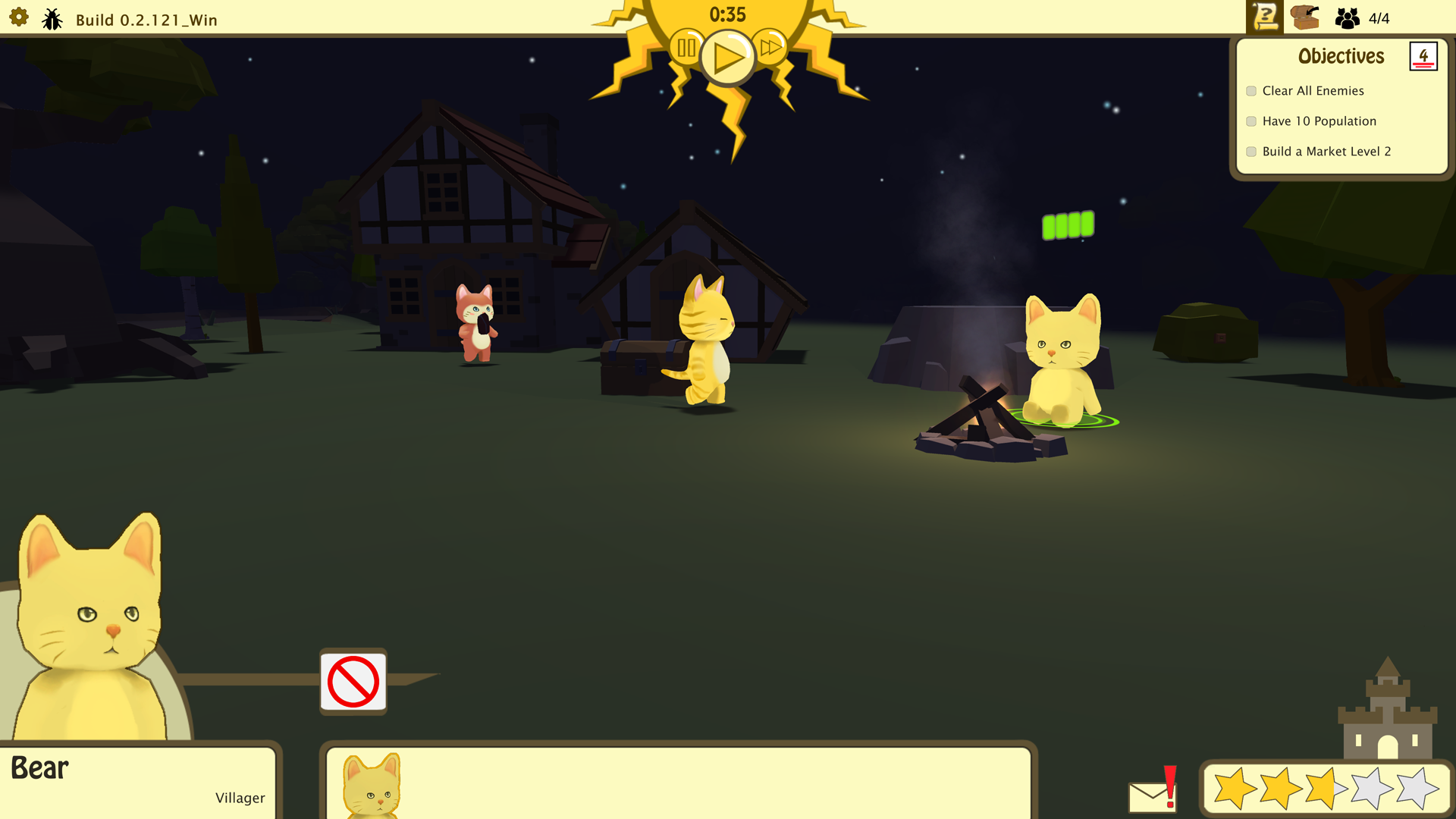 A new UI is here!
There're still some kinks to work out in it, but for the most part it should be functional.
New Features:
UI looks prettier! OOoooh color~~
A citizens panel! Access it by clicking on the population counter in the upper right corner
You can now return to main menu from the esc menu while in a level. It doesn't prompt you to save, so save beforehand!
Known Issues:
The inventory and objectives tabs can't both be open at the same time. I'm redesigning this so you should be able to have both visible in the future.
The citizens panel doesn't auto update when a character's status changes. Neither does the selected characters list at the bottom of the screen. I'm going to do some performance measurements before deciding on how to best implement that.
Still in the works:
A minimap
Sound effects for UI
Thanks for playing!
Files
catadel-osx-universal-latest.zip
145 MB
Version 0.2.121
Jul 27, 2018
catadel-win32-latest.zip
122 MB
Version 0.2.121
Jul 27, 2018