Catadel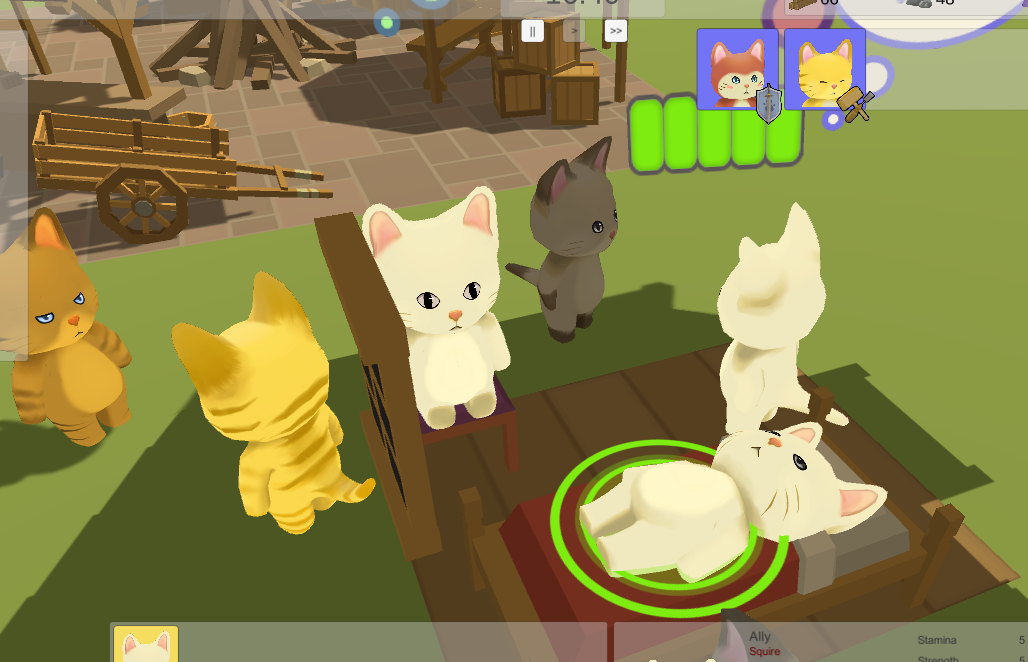 Hi everyone,
This update brings new sitting and sleeping animations. There's also now a bed get in and get out animation so the cats don't pop on the beds or chairs anymore. Sitting on the ground has a new custom animation too. There's also a carry animation so cats will look like they are carrying logs/stone back to the storage chests.
Also, now there are
Time Controls
You can see them as the 3 separate buttons under the main time/clock UI. Use them to pause the game, or speed it up.
I'm working on making more custom animations for walking, etc. After which I will go back to implementing new game functionality.
Please check it out!
Files
catadel-osx-universal-latest.zip
145 MB
Version 0.2.91
Jul 11, 2018
catadel-win32-latest.zip
122 MB
Version 0.2.91
Jul 11, 2018