Catadel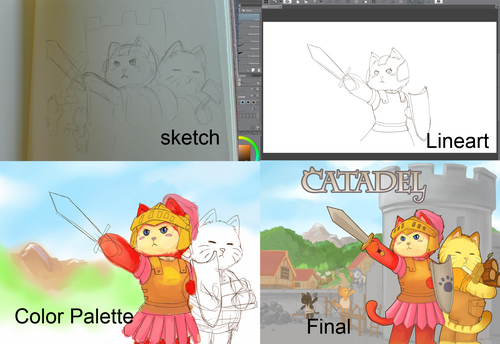 Hi everyone,
Catadel was just updated to version 0.1.Windows44, Mac 34. This update took longer than expected. My teammate is out on vacation, so it's just me this week.
Among the changes are:
Music -- some preliminary music has been added to the game. These were amateurishly composed in Garage Band by me -- who has never composed music before -- so please excuse the simplicity.
New sound effects added for gathering interactions. Some sound effects are still missing, and some of them are still works in progress (I'm still searching for better combat sounds).
New ambient sounds for day and night
The options panel on the title screen now has sound control sliders so you can change their volumes individually.
Fixed some bugs with routing
You can now right click on a character's portrait in the selected characters panel to follow them.
Known Issues:
The attributions for the sound effects have not been exposed in UI. There are attributions and licenses. They'll be up soon
There's no UI icon indicating which character is being followed by the camera.
Sometimes the New Applicants panel will say there's not enough housing when there is. Seems to fix itself by building a new house.
Fun things I didn't have a chance to talk about last time:
I meant to do a post about the progression of art for the splash screen. Sadly, I didn't get enough time, but here are some screen shots of the works in progress. The lineart and colors were done in Clip Studio Paint, which I recommend for artists that don't want to splurge for Photosho/p. I have both applications, and I actually prefer drawing in Clip Studio over Photoshop.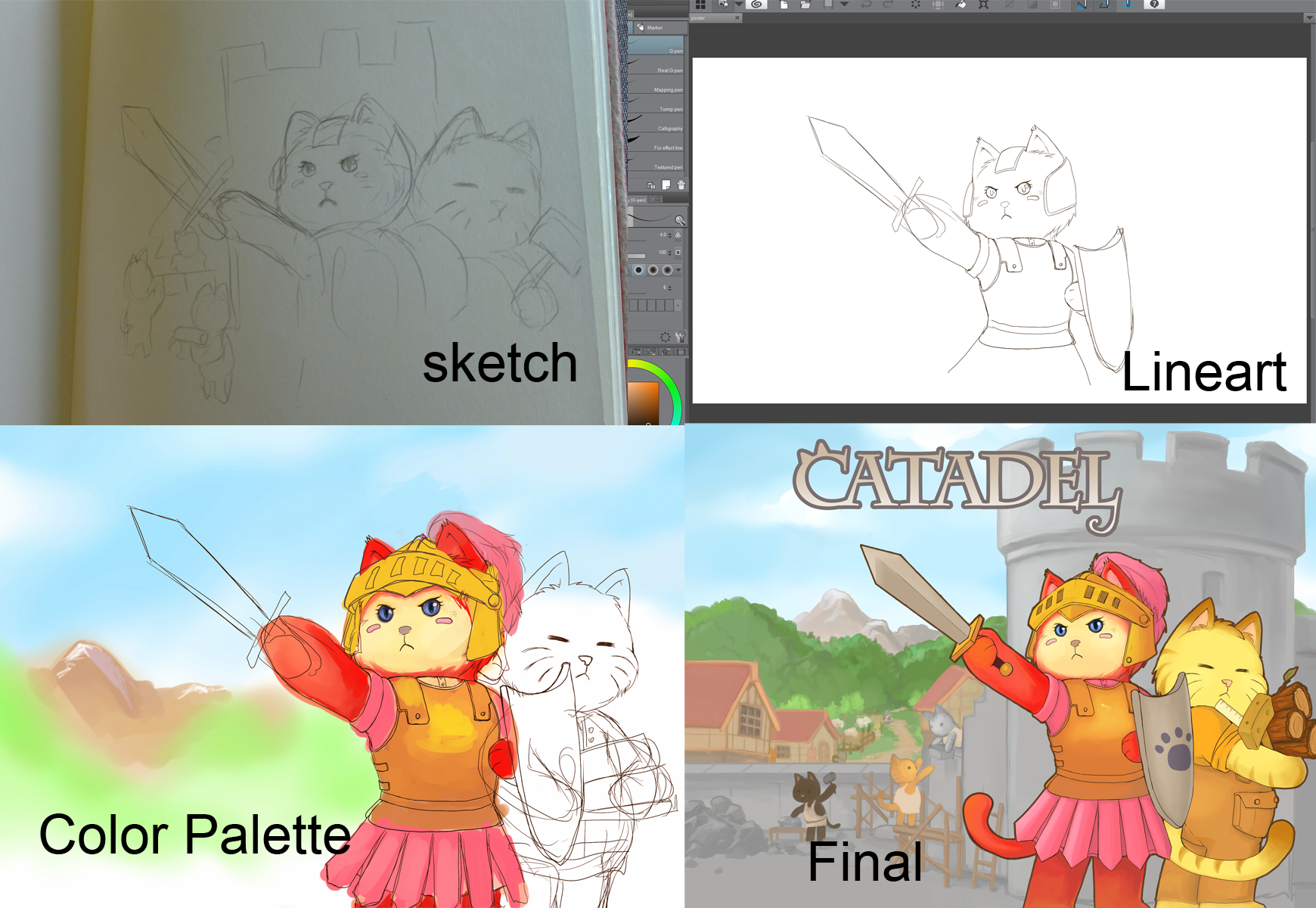 Concept Art Progress
Questions? Comments? Feedback?
I'd love to hear from you.
Files
bad-optics-catadel-windowsx86-44.zip
68 MB
Apr 28, 2018
bad-optics-catadel-macuniversal-34.zip
96 MB
Apr 28, 2018